Around 200 U.S. military advisers have been deployed to Taiwan, reportedly to train local troops against potential attacks from China, five times the number of American personnel based on the island at the end of last year.
U.S. advisers had been sighted as early as the end of March at a base in Kaohsiung's Gangshan District, according to local media reports.
The advisers "have been primarily assigned to boot camps and reserve brigades," the official Central News Agency (CNA) quoted unnamed sources within the armed forces as saying.
Currently stationed at bases across Taiwan, they will provide practical consultations on training methods to the Taiwanese military, CNA reported.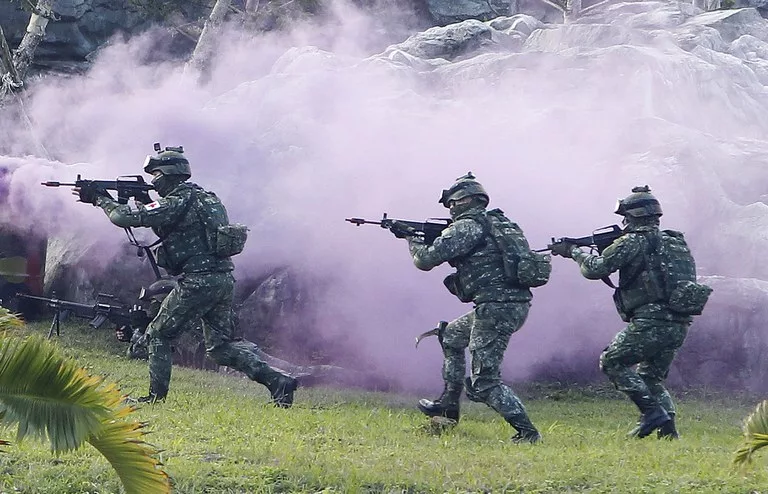 The Pentagon's plans to deploy military advisers to Taiwan were first revealed in February. It is understood that they were prearranged for months and not connected to the latest developments in the Taiwan Strait, such as China's recent military exercises.
Taiwan also plans to send a combined arms battalion to the United States for training in the second half of this year, it was reported earlier.
Several prominent figures in the U.S. military have  urged the island's leadership to build up defense capabilities for a possible Chinese invasion.
Taiwan plans to purchase up to 400 land-launched Harpoon missiles from the United States.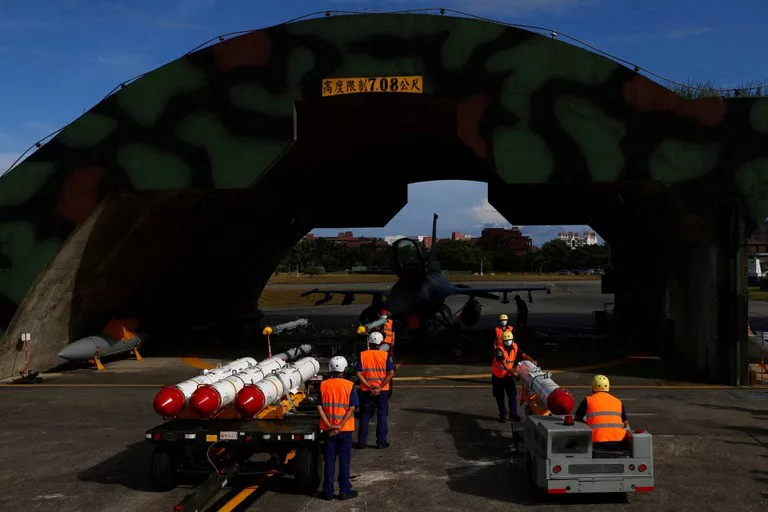 Meanwhile, several Southeast Asian governments are reportedly putting their own contingency plans in place for a potential Chinese invasion of Taiwan.
Indonesia is working on an emergency plan to evacuate 350,000 Indonesian nationals from Taiwan if war breaks out, reported Kompas newspaper. Hundreds of thousands of Indonesians living in Hong Kong, South Korea and Japan would also have to be evacuated should there be a war in Taiwan.
The Philippines has also confirmed it has an evacuation plan for 150,000 Filipinos currently living in Taiwan.
There are around 730,000 migrant workers from Southeast Asia currently in Taiwan, representing 3% of the population, according to official statistics.
The largest groups are from Indonesia, Vietnam, the Philippines and Thailand.
There are around 200,000 migrant workers from Vietnam and more than 60,000 from Thailand living in Taiwan. So far the Vietnamese and Thai governments have not announced any emergency plans for their citizens.
Source: RFA